Our Team
---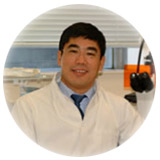 Prof Zhanfeng Cui,FREng
Founder

Oxford MEStar was founded by Prof Z. F. Cui in 2013. Prof Cui is the Donald Pollock Professor of Chemical Engineering at the University of Oxford, founding director of the Oxford Centre for Tissue Engineering and Bioprocessing, a Fellow of the Royal Academy of Engineering (RAE), and a Professorial Fellow of Hertford College. Prof Cui is well known in tissue engineering, bioseparation, bioprocessing and membrane technology.
Professor Cui made a name for himself as a successful start-up entrepreneur. He has founded two bio-tech companies in Oxford (CN Bio Innovations Ltd, previous known as Zyoxel Ltd, and Oxford MEStar Ltd), and helped to establish two high-tech companies in China (AK Biomedicals Ltd and Weikai Bioeng Ltd).
---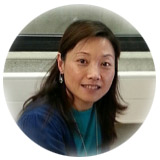 Zoe Li,DPhil
Chief Operating Officer

Zoe is a goal-oriented R&D leader and senior project manager with over 13 years of experience in stem cell and biomedical engineering research and biotech start-ups, along with leading development of advanced three-dimensional (3D) perfused cell culture platforms for stem cell research and commercialisation.
Zoe trained as a polymer chemical engineer in China and obtained her DPhil on Tissue Engineering in the Department of Engineering at Oxford University. Her research interests focus on perfused 3D cell/tissue culture technology, developing various in vitro 3D human models for drug toxicity and efficacy testing, and stem cell studies. Zoe also has years of managerial experience in biotech start-up companies, where she would undertake general management roles.
---
Stephen Brindle
Director, Business Development

From 2008 to July 2016, Stephen was Managing Partner of Technikos LLP, an early stage venture capital fund with a long term commercial contract with Oxford University's Bio-medical Engineering Department.  Responsibilities included deal origination, due diligence, fund raising, board representation (either as an NED or Chairman), compliance and LP reporting. When he left Technikos, the fund comprised a portfolio of 15 companies (14 life sciences and 1 clean tech).  Before Technikos LLP, Stephen spent 10 years in the City, as an institutional specialist salesman, latterly with Citi, focusing exclusively on the life sciences sector.   He holds a BSc from the London School of Economics.
---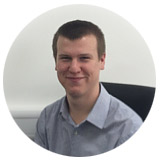 Robin Nyland,MEng
Biochemical Engineering

Robin is a Bioprocess Engineer at Oxford MEStar. He graduated from Somerville College,Oxford University  in 2014 with a First Class Honours MEng in Engineering Science. His master's thesis investigated the sorption of drugs and chemicals with certain polymers frequently used to construct micro-bioreactors. Shortly afterwards, he joined the team at Oxford MEStar, and since has been mainly working on projects related to cell therapy storage and preservation techniques as well as bioreactor design.
---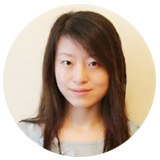 Hong Chang,PhD
Head of China Collaboration
Hong's research background is in materials science and tissue engineering, with her PhD research focusing on protein membranes for biosensor applications at the Queen Mary University of London. Her expertise covers biosensors, bioreactors and scaffold biomaterials.
---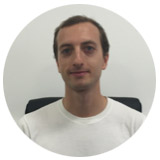 Petr Jurcicek,PhD
Head of Engineering

Petr is the Head of Engineering at Oxford MEStar. He holds both a B. S. and MEng degree in Engineering Informatics from Thomas Bata University, with a particular interest in electronics, measurement and instrumentation. Afterwards, he went on to attain a PhD in Mechanical Engineering from Dalian University of Technology, China. His expertise is in systematic research, MEMS development, finite element and finite volume method analysis, and careful experimental evaluation with broad theoretical knowledge and practical skills.
---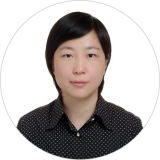 May Meng,PhD
Head of  Research and Development

May work as head of research and development at Oxford MEStar Ltd, specialising in molecular biology and immunotherapy. May received her PhD in molecular virology from National University of Singapore and had years of experience in the biotech industry. May also provides administrative support to the company.
---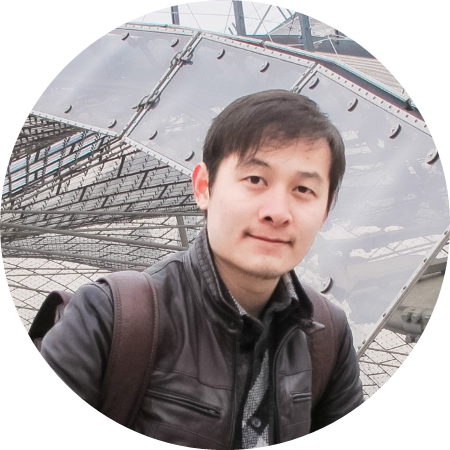 Weizhi Liu, PhD
Biomaterials and Bioengineer
Dr Liu obtained his Bachelor degree from Beihang University (China); BEng, MSc and PhD degree from Queen Mary University of London. His PhD research investigated the microcapsule internalization by cells in vitro caused by physical and biochemical stimuli. Dr Liu's research interests were mainly on Microcapsule, Encapsulation and Controlled Release.  After joining Oxford MEStar, he has been working mainly on research and development of new 3D Bioprinting techniques and materials.
---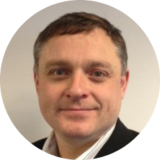 Edwin Lindsay
Quality Assurance Manager

Edwin has over 20 years of proven experience within quality/regulatory within the life sciences sector (Medical Devices, IVD, Cosmetics, Pharmaceuticals, etc). Edwin has worked with small start-up companies through to large multi-national companies and has led product development programmes from concept to market, successfully registered products and implemented relevant quality management systems necessary to market these products.
---
Simon Bayly, PhD
Business Development Manager
Dr Bayly has a background in biomedical science and expertise in business and corporate development. Prior to joining Oxford MEStar he was a Partner at Epiphany Capital where he was involved in investment deals for Videregen and Brainomix. Simon has a PhD in chemistry and spent his early career in research at the University of British Columbia and the University of Oxford, where his interests spread across diverse technologies from molecular magnets to PET imaging agents. A spell at the diagnostics spin-out company Oxford Biosensors triggered Simon's transition into life science startups.